---
Buying A Home with Bridge Home Realty
Are you tired of paying rent? Have you decided to pay your own mortgage and not your landlord's? Have you outgrown your current home? Are you looking for an investment portfolio? Are you looking for a rental property? Would you like a larger yard? Would you rather live in a different area? Do you want to shorten your commute?
No matter what your reason for buying is, Bridge Home Realty is the solution.
---
Start By Connecting With A Local Expert
We'll Match You With A BHR Agent Who Knows Your Market Best. Fill Out The Form Below To Get Started Right Away.
Find Your Home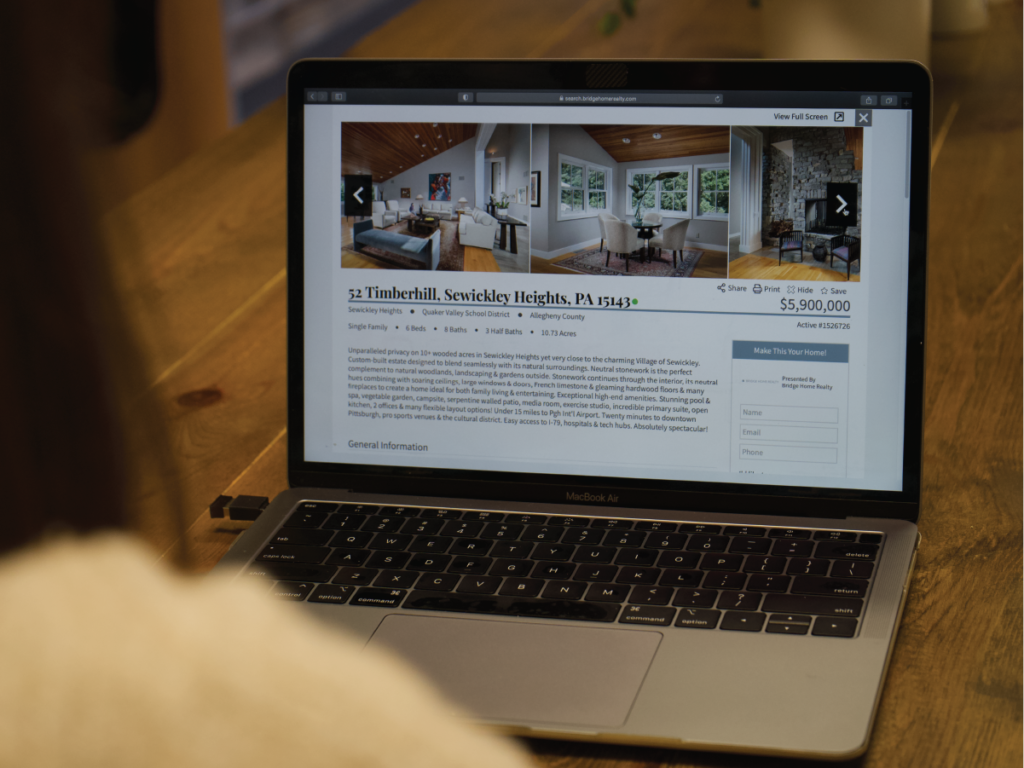 ---
Why Bridge Home Realty?
Whether you are a first time buyer or an experienced one, Bridge Home Realty provides services and resources that help make the exciting process even easier. With a wealth of knowledge of the surrounding neighborhoods, comparable homes, local industries and school districts, we will match your financial and personal goals for you and your home. Stepping back, our realtors will not take control of your buying journey, but rather act as educators and provide guidance towards finding your perfect home. Our relationship with our agents and home owners gives us the competitive edge to present options that have not even hit the market yet.
Bridge Home Realty Buying Resources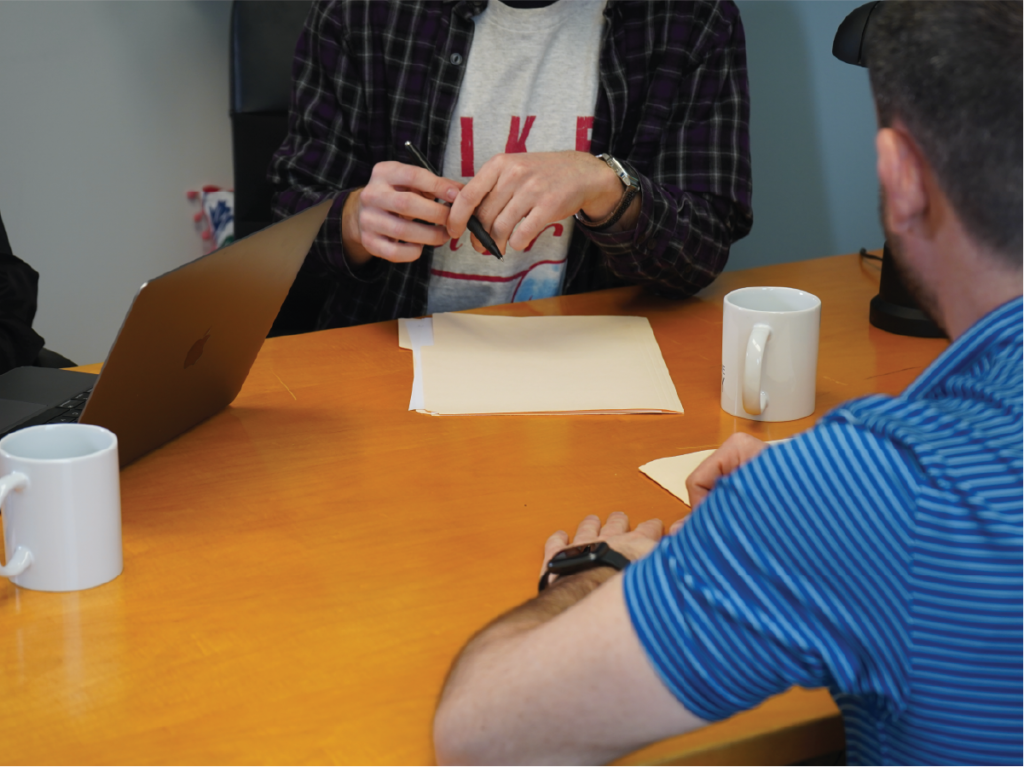 Lenders
Check out our favorite lenders in the area put together by our BHR Agents.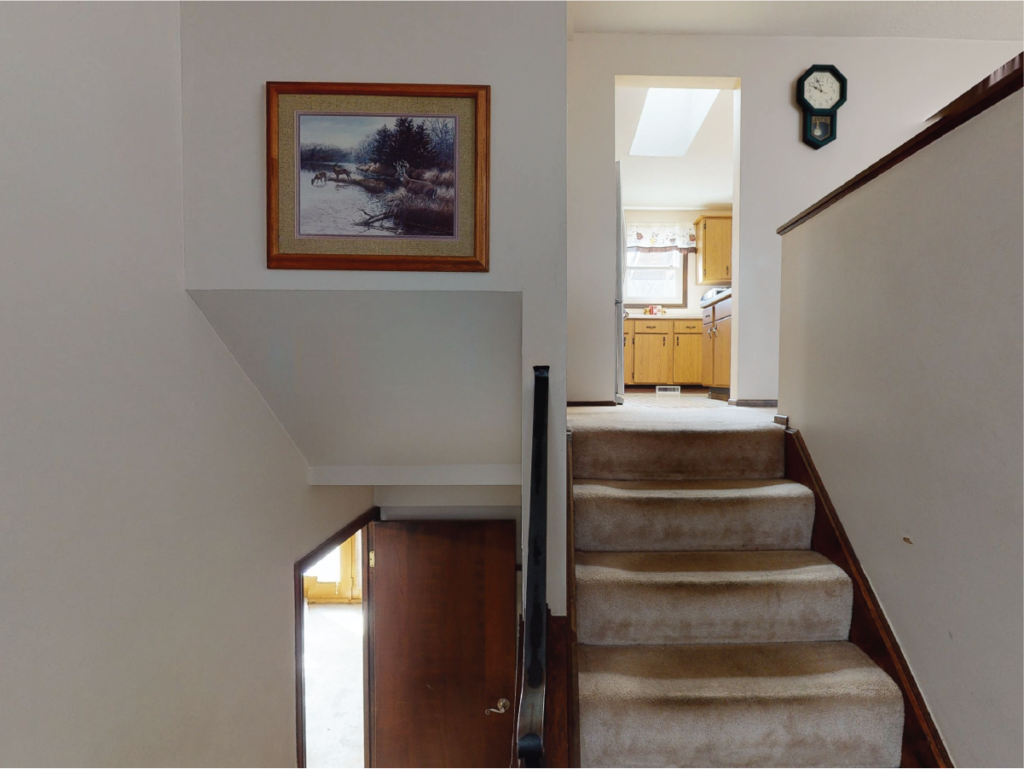 Buyers Guide
Get a walk though of the full buying process you will be going through.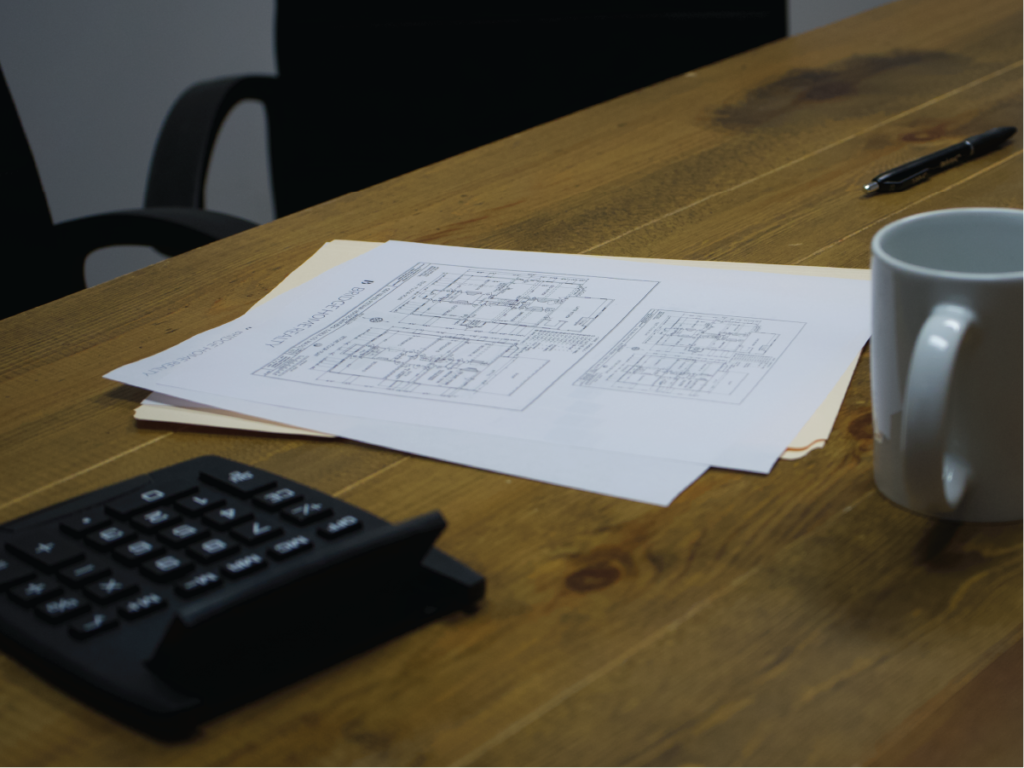 Mortgage Calculator
A helpful tool as you ready your finances to apply for a home loan.
---
Path Of Becoming A Homeowner
In Under 10 Steps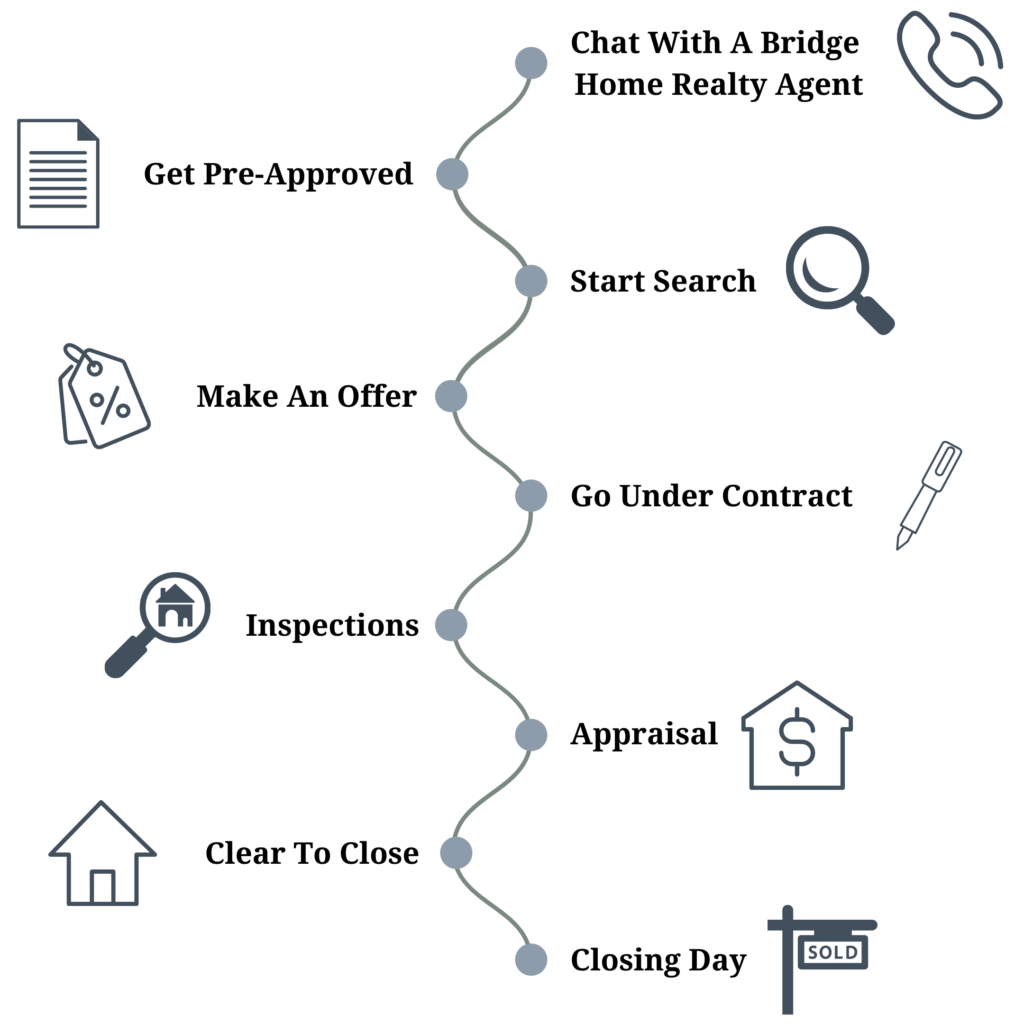 ---
Agent Roles in Buying a Home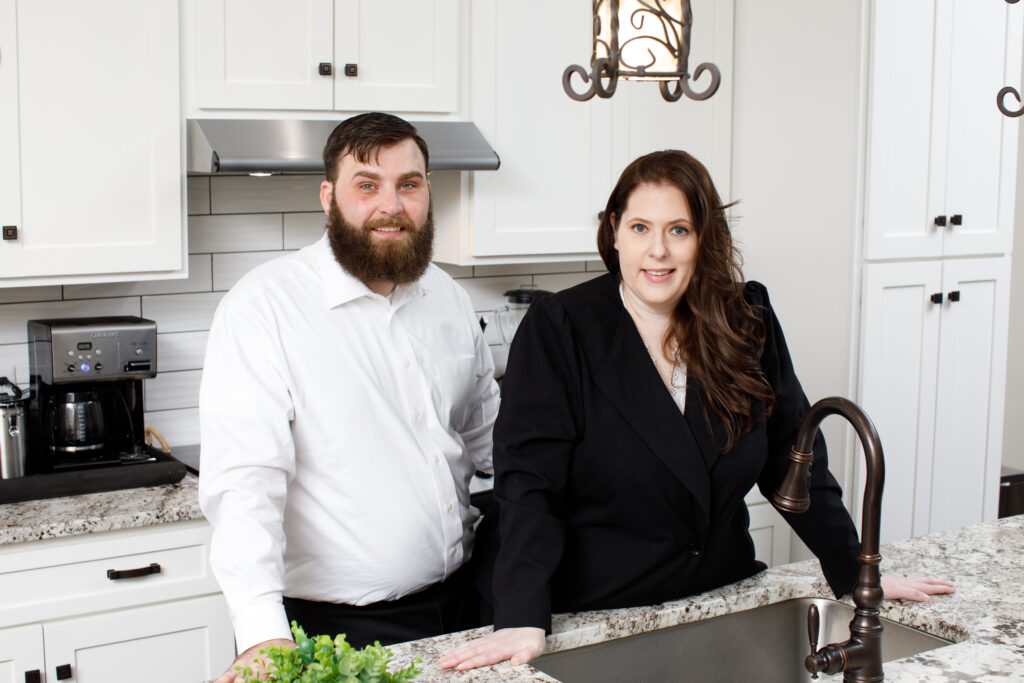 During the process of buying a home, there's a set amount of procedures they have to follow to make a successful transaction. Upon meeting their client, your real estate agent will get a good sense of what you are looking for, what neighborhoods suit your interests best, and what your ideal budget will be. Your real estate agent will have access to MLS, which provides much more accurate information on current listings than websites like Zillow or Trulia.
After putting in an offer on a house you like, your buying agent will help you set up appointments for home inspection and appraisal. This is to ensure that you know any potential issues with the house and whether the seller's price for the house is fair or not. Once any final or counter-offers are completed, an agent prepares the closing date, move-in date, Home Owners Warranty, and any tax documents you may need as a new homeowner.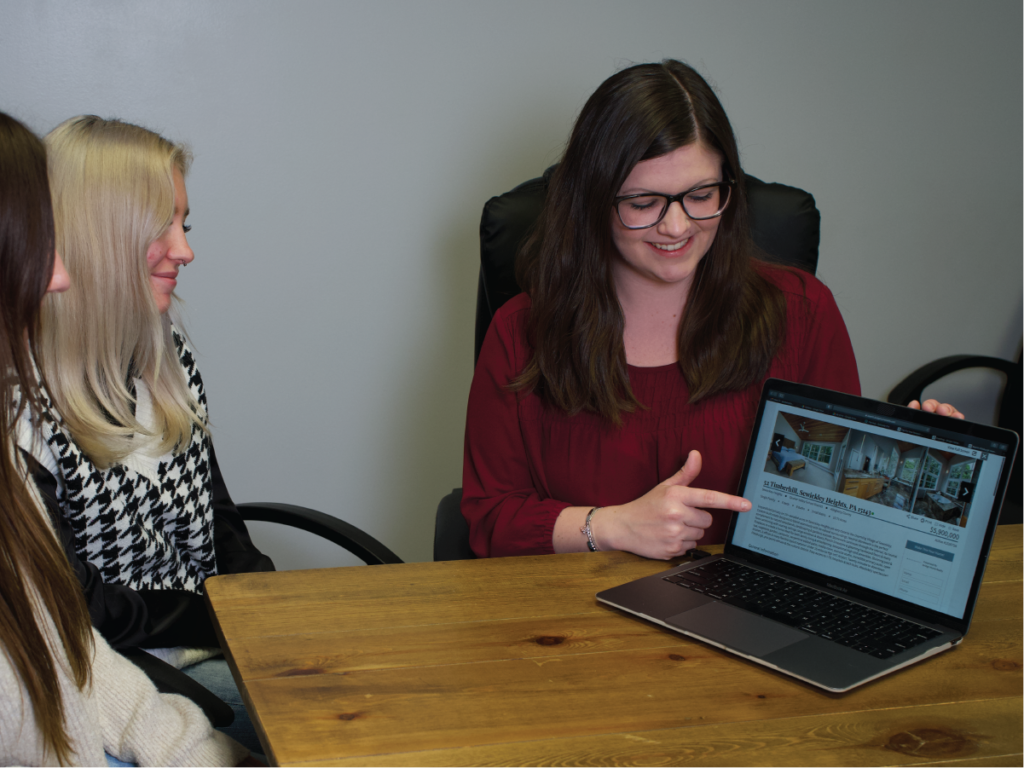 ---